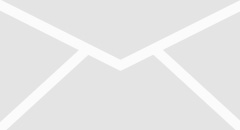 You will be sent the 5 Email Templates to your inbox shortly. While you wait for the email, I recommend that you sign up for this webinar training. It's happening at 2PM Eastern
and this training will help you use the 5 email templates waiting in your inbox.
LIVE TRAINING
With Zai Miztiq
Do you want to speak to get clients?
Join me for Friday (6/24) Training…
Speaking – The Fastest and Easiest Way to Pick Up Clients
During this FREE training, you will learn:
How to speak within your niche that positions you as an authority to your ideal clients
How to take the 5 email templates and customize them to build relationships with decision makers
How to avoid the 3 biggest mistakes that prevent you from getting on bigger stages
The #1 key to success with speaking that most professional speakers don't use and don't understand that limits converting the audience to clients
ABOUT ME
My name is Zai Miztiq, a celebrity author, 2x Amazon Best Selling Author, International Speaker, Host of ZMTV & Founder of the Sisterhood Mentorship Program and Step UP! movement. It took me almost 15 years of travel and entrepreneurial journey to discover myself.
Join Me Live!
Speaking – The Fastest and Easiest Way to Pick Up New Clients